Order our new book, A Pattern Language for Growing Regions

Paperback, hardback, US Trade and European Royal formats as well as eBook formats
Or download a low-res PDF copy for review here – and be sure to check out the companion wiki at npl.wiki

The new wiki, available at npl.wiki.
Order links:
At Levellers Press in the USA: https://www.levellerspress.com/product/a-new-pattern-language-for-growing-regions-patterns-places-networks/
At Mijnbestseller in Europe (with global distribution): https://www.mijnbestseller.nl/shop/index.php/catalog/product/view/id/475102/s/a-new-pattern-language-for-growing-regions-places-networks-processes-218916-www-mijnbestseller-nl/
At Amazon.com (US): https://www.amazon.com/gp/product/0578633647
At Amazon.co.uk (Global): https://www.amazon.co.uk/New-Pattern-Language-Growing-Regions/dp/9463984844/
80 new patterns address new challenges, including rapid urbanization, declining public space, urban sustainability, new technology, economic tools and strategies, geometric patterns, and more. A print version is combined with an on-line "companion" repository of these and other new patterns, based on Ward Cunningham's new federated wiki. Ward was the inventor of Wiki, and a pioneer of "pattern languages of programming" -- for which he developed the first wiki. His new "federated wiki" has exciting new capabilities which we hope to exploit in the new repository. Ward is a board member of Sustasis Foundation (home of Sustasis Press).


Our goal is to exploit the powerful successes of wikis, pattern languages of programming, and other outgrowths of pattern languages, returning again to the challenges of cities, buildings, and public spaces. We are collaborating with a number of former students and colleagues of Christopher Alexander, as well as others who have used pattern languages effectively in other domains. We are also working with UN-Habitat, and with others in countries around the world. We want to make a tool that allows people in any part of the world to use, edit, add, revise and develop their own pattern languages for their own projects, contributing at the same time to a growing resource of patterns for others to share.

We welcome your interest in this open-source project. Please email your comments and other collaboration ideas to Michael "dot" Mehaffy at the Gmail domain. (Download the low-res PDF copy by clicking on the image of the book cover.)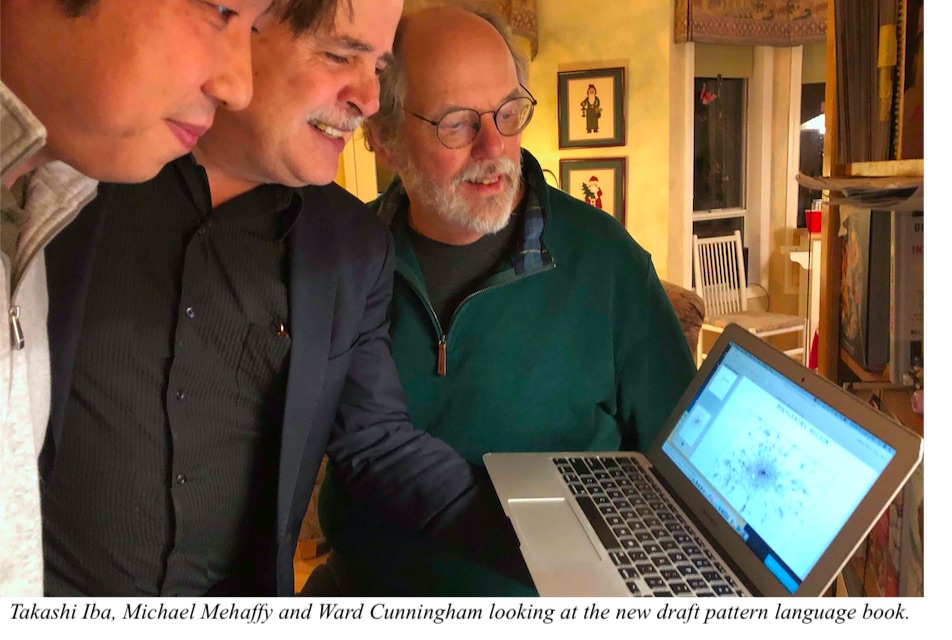 We are grateful for your support, however modest! We are a registered 501(c)(3) non-profit in the USA and all donations by US taxpayers are tax-deductible. We are registered with GuideStar, an information service for non-profit transparency and accountability. For more information visit our Guidestar Exchange Member page.
You can make a donation conveniently via this link:

Sustasis Foundation * PO Box 2579 * White Salmon, WA 98672