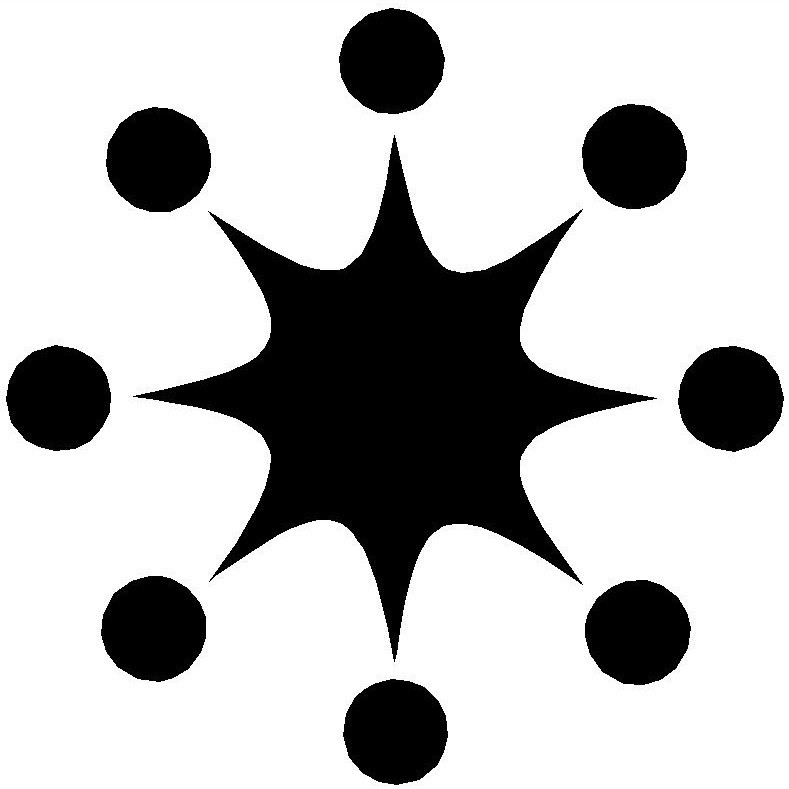 Overview of 2008 Activities and Summary of Plans for 2009
The foundation's name, Sustasis, is a Greek word that means "to stand together" or "to come together into integrality." (It also echoes the word "sustainability".) The foundation's mission is to help to bring people and resources together to collaborate on the vital challenges of our time.
The Foundation is a small umbrella that seeks to convene other collaborators in strategic ways, and thereby leverage its small resources for maximum effect. The activities of 2008 are an example of this strategy in action.
Of course climate change is a central focus, as are other related environmental challenges. This year one of our largest projects was our assistance in producing the Council for European Urbanism's September conference on "Climate Change and Urban Design". Executive Director Michael Mehaffy served as chair of the Academic Committee, moderated many of the sessions, and presented his own research paper on the latest research and new tools. That was a very good example of our mission in practice – partnering with the CEU and with all the other attendees to collaborate on the challenge. These collaborations are continuing.
Diana Urge-Vorsatz, a coordinating lead author of the Intergovernmental Panel on Climate Change, invited Michael Mehaffy to present another paper at the International Alliance of Research Universities (IARU) conference in Copenhagen, a key run-up to the UN conference in Copenhagen in December. Diana will serve as co-author of the paper, and will moderate the session. We are working with her now to survey the research and write the paper. She believes – and we agree – that this is a critical piece of work that needs to get out to policy leaders.
Our small board includes Michael Mehaffy, Stuart Cowan, and Kathryn Langstaff. Stuart is a physicist with a PhD from Berkeley who became committed to sustainable architecture after working with Christopher Alexander. Stuart is co-author, with Sim Van Der Ryn, of the classic book Ecological Design, now in its ten-year anniversary edition. Kathryn Langstaff is Stuart's business partner and spouse, and a former student of Christopher Alexander, an architect and member of the Building Process Alliance.
Our foundation's work can be divided into three categories:
INTBAU – USA: Sustasis Foundation is the legal entity that hosts the USA chapter of INTBAU, the International Network for Traditional Building, Architecture and Urbanism. INTBAU is a UK patronage of the Prince of Wales, and sister charity of The Prince's Foundation for the Built Environment, where Michael Mehaffy served as the first Director of Education. Through a partnership with A.W.I.S.H. Foundation, an umbrella incubator for start-ups like ours, we can take tax-deductible donations in the US. INTBAU USA just ran its annual conference in Chicago, where Executive Director Michael Mehaffy spoke, moderated two sessions, and helped to conduct a tour of two sustainable development projects in the Chicago area. We also did our start-up conference in New Orleans last year, where we are still involved in helping with INTBAU the rebuilding, with our many allies there.
ESRG – The Environmental Structure Research Group: This is a group of some 30 researchers from around the world, including Christopher Alexander, Nikos Salingaros, Andres Duany, and a number of others.
In April we conducted a meeting on codes and generative strategies at the Congress for the New Urbanism conference in Austin, Texas.
In July we conducted a two-day seminar on sustainable settlement research at University College London, with leaders in the field including Bill Hillier, Mike Batty, Robert Adam, Stephen Marshall, and Phil Steadman. Bill Hillier is the chairman of the graduate school there, and Mike Batty is director of the Center for Advanced Spatial Analysis. Phil Steadman is a well-known researcher into building form, and Stephen Marshall is a well-known engineer in sustainable transportation and street patterns. Robert Adam is a well-known UK architect who has recently commissioned research into the sustainability of various building typologies, including traditional ones.
The ESRG has published a number of papers on sustainable development, including one by Andres Duany, Nikos Salingaros, Ernesto Philibert, David Brain, and Michael Mehaffy.
Other research and publication activities: Executive Director Michael Mehaffy has done pro bono work under the Sustasis identity including a number of peer-reviewed papers and research collaborations:
Wrote a peer-reviewed paper on the economics of sustainable settlements which was accepted for oral presentation at the Congress for the New Urbanism conference in Austin, Texas, April 2008.

Wrote a paper on "Architectural Education for an Age of Sustainability" which was accepted for oral presentation at the Oxford University 50th Anniversary Conference on Architectural Education. The paper argued that a more integrated approach is needed to architecture and urban education.

Wrote a "white paper" for the State of California which is being used by its Office of Planning Research (OPR), a department of the Governor's office, in planning a charrette on new tools for local governments to meet the new climate change laws in California. Also partnering are the Sacramento Area Council of Governments (SACOG) and the Local Government Commission. Michael Mehaffy has been closely involved in this planning and research, and will continue to do so in his capacity as Executive Director of Sustasis.

Conducted a workshop on sustainable urbanism in San Francisco with Doug Farr, a recognized leader in the field, and a key developer of the new LEED-ND standard for sustainable neighborhood development.

Served on the LEED-ND Correspondence Committee, and made several recommendations which were reflected in the revised certification system;

Participated in the Council for European Urbanism board meeting in Stockholm in December, assisting in a strategic review of its mission, and in planning for an upcoming joint conference with the Congress for the New Urbanism.

Consulted on research conducted for the British Council, a liaison office of the UK government, on climate change and strategies for cities to adopt. I will try to meet with the researchers again in March.
Much of our work for the Oslo conference was under Sustasis as well, including research for the presentation on urban form and climate change. We will continue to work with Diana Urge-Vorsatz, with Ray Gindroz of the CNU, with Patrick Condon of the Lincoln Institute, and with other attendees, to take forward important work from the conference.
As Diana noted, there is a strong tendency to go after the easy technological fix, without understanding the broader urban and cultural issues involved. I think it is vital that our voice is heard, and that we bring forward the research that makes the case to look at a full spectrum of issues, instead of the proverbial "techno-fix." As Einstein said, we cannot solve this problem at the level at which it was created. More technology will not cure the ills of technology by itself.
Other dissemination activities:
Michael Mehaffy discussed the work of the Foundation in an interview for the magazine Traditional Building, which published a very nice feature article on the work.

MM was interviewed by Smart City Radio, a nationally distributed public radio program on urban development and sustainability issues. We discussed climate change and urbanism, and related topics of the Foundation's work.
Current Planning for 2009 Activities
One of the most significant planned activities is a follow-up of collaboration from the September CEU conference on climate change and urban design in Oslo. Executive Director Michael Mehaffy has been working with Diana Urge-Vorsatz, a coordinating lead author of the IPCC, on a paper for presentation on climate change and urban design. Director Stuart Cowan, a Ph.D. physicist, is also participating in preparation of this paper.
The paper has been accepted for oral presentation by Michael Mehaffy in Copenhagen in March, at the scientific conference of the International Alliance of Research Universities (IARU). This very important conference is a lead-up to the December UN conference on climate change.
Other activities planned for 2009:
Michael Mehaffy has been asked to write a book chapter for a book edited by Michael Lykoudis, dean of the University of Notre Dame Department of Architecture, on sustainability in architecture.

MM is continuing to work as academic chair for the Council for European Urbanism. Currently he is serving as liaison for the "Oslo-Denver Initiative", a joint initiative on climate change by the CEU and the Congress for the New Urbanism, a Chicago-based NGO that works on sustainable urbanism.

MM has been invited to present a paper at a conference on sustainable architecture at the University of Notre Dame, in February.

MM has been asked to present a paper on the work of Christopher Alexander at the annual meeting of the Environmental Design Research Association in Kansas City in May.

MM will host a meeting of the ESRG in Denver in June, on the topic of sustainable neighborhood structure.
Conclusion
We think 2008 has been a solid year for the Foundation – not over-ambitious, but a "slow burn" strategy using modest resources to accomplish a great deal. Our strategy to collaborate with others and make connections where possible seems to be paying off. We look forward to another successful year of growth in 2009.
We continue to use modest support from our partners (including airfare, accommodations and the like) and funding from private activities such as fees for professional consulting. We are grateful for all of this support and we will pursue these and additional sources for modest but increasing growth in activities for 2009.
We welcome your interest in this work and any questions you might have about it.